Andrea and Mike's Trip To Austria and Bavaria
Hello all! Here are a few photos of our recent holiday riding by bicycle up the Danube and other rivers from Vienna to Salzkammergut. We hope you enjoy them.
We cycled some 560km up the Danube, Inn and Salzach Rivers, riding from Vienna to the Salzkammergut area just outside Salzburg. It was a brilliant way to see some great parts of Austria and Bavaria.
Not all the trip were wonderful scenes. During the trip we visited Mauthausen Concentration Camp where more than 195,000 were imprisoned and where more than 105,000 perished.
We took our own bikes and managed some 40 to 60km a day. The bikepaths over there are fantastic, well maintained and usually dedicated cycle paths (ie no cars). So it was relatively safe riding. Accommodation was generally easy to get...when we were tired we rode into the nearest town or village to get a bed for the night. We stayed in hotels, pensions, B&B's ("Zimmer Frei's") and Youth Hostels. Staying in the Youth Hostels was fun...but imagine having breakfast with 200 kids!!
Here's a map of Austria (courtesy of Lonelyplanet) to help you see where we went. Starting in Vienna we follow the Danube up to Krems, Melk, Amstetten, Mauthausen to Linz then to Passau in southern Bavaria. We then follow the Inn and Salzach River bikepaths (known as the Tauern Radweg) to Salzburg and then onto the Salzkammergut area (close to where Atter See is on the map). Then we travelled back to Salzburg for the train back to Vienna.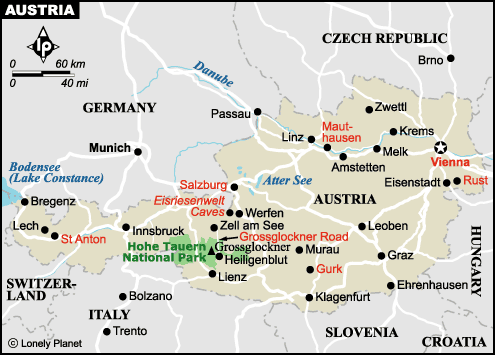 (c) Copyright 2001 Lonely Planet Publications. All rights reserved.
So below are some photos of the trip. Don't forget to check out Andrea's diary

for some great information and more great photos.
Also we have put together a summary of some of the things we learnt during the trip along with some great cycle Danube/Austria links.
As well we have more photos of the trip here.
If you want to email Mike & Andrea please click here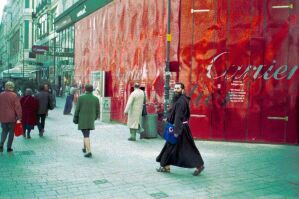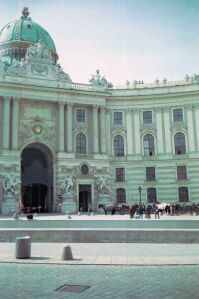 Vienna when we arrived. It really was a little cool
for the sandals this monk was wearing!!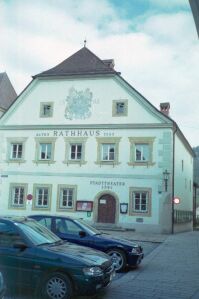 Grein was a favourite with great bakeries for hungry cyclists.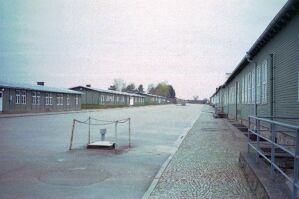 Mauthausen Concentration Camp was only one of many Nazi camps in Austria.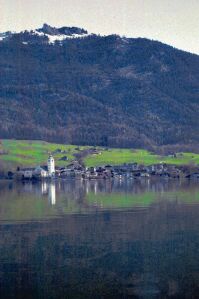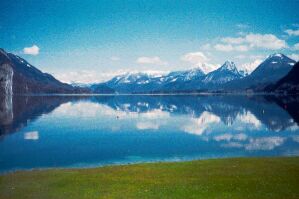 St Wolfgang in the Salzkammergut Area St Gilgen in the Salzkammergut heralded the best weather of the trip.