OLD MEN AND SUICIDE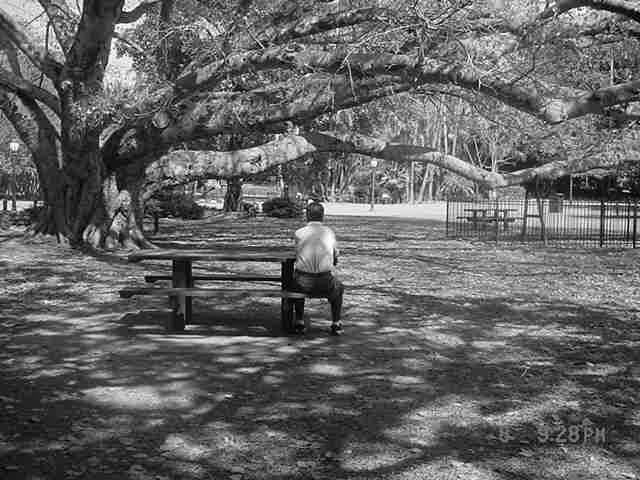 Men over 75 now have the highest rate of suicide in Australia

Old men need friends to save them from a premature death, according to Colleen Cartwright from the University of Queensland's Australian Centre on Aging.
Men over 75 now have the highest suicide rate in Australia, said Ms Cartwright. "As a result older males are now a primary target group in the National Suicide Prevention Strategy," she said.
"While resources and concerns are rightfully centered on preventing young men from killing themselves, particularly in terms of years of life lost, I think there should also be a community priority on helping older men in distress."
Social isolation is one of the risk factors leading to older men committing suicide, according to Ms Cartwright.
"If a man of 75 commits suicide they have probably lost around five to ten years of life, may have also had a full life and may just be "ready to go", however they may also do it from despair, because the life they now have seems totally empty."
Other factors contributing to the suicide of older males include living alone, physical or mental illness or being recently widowed, she said.
"One of the best ways to help is by being a "mate" to someone who is isolated and lonely. Approach very gently and don't try to push the person into joining groups. Just drop by from time to time for a chat."
Ms Cartwright said that recent programs in Queensland had successfully tried a "buddy" system to help vulnerable older males cope. An older male who is not suicidal makes regular contact with the suicidal male. "The programs try to use males around the same age and with similar life experiences to try to engage these males."
People should take particular notice if an older relative or friend becomes withdrawn or depressed, she said. Relatives, friends and neighbours need to be aware of the suicide risk with older males.
Ms Cartwright is researching suicide prevention and the effects of social isolation on older Australians. She said that the Queensland Government has recently held Awareness Raising sessions around the State focussed on the prevention of suicide of older men.
According to figures released by the Australian Bureau of Statistics the suicide death rate among males is four to five times that for females but females attempt suicide more often than males. The method of suicide varied by gender. Males employed more violent and effective methods such as firearms and hanging. Females prefer to use poisoning.



407 words
Notes
Ms Cartwright released a press release that I found on UQ News Online. I contacted her twice and gathered more information.
I also contacted Karuna Hospice to get a quote from them but the info they gave was not relevant. Colleen Cartwright can be contacted on 3365 4514 or email c.cartwright@sph.uq.edu.au.
I found the information re male versus female suicide at the ABS website. I took the photo in the Botanical Gardens 9/10/02. It was in color and I converted it to greyscale.