Hi there and welcome. I have written this web page to try to stop someone from being injured.

I thought this would be a simple task but I have had to turn high tech to try to get change.

Earlier this year I had to stop 2 students from walking in front of speeding bicycles. They surely would have been injured if I hadn't stopped them!

Please take the time to look at these photos and decide for yourself if the situation is dangerous.

The following photo is the view after you alight from the Citycat and are walking along the jetty to walk up a narrow lane towards the QUT. See how dark it is...it's right under the freeway.

In about 12 feet you will cross a cyclepath. Where is the warning?..............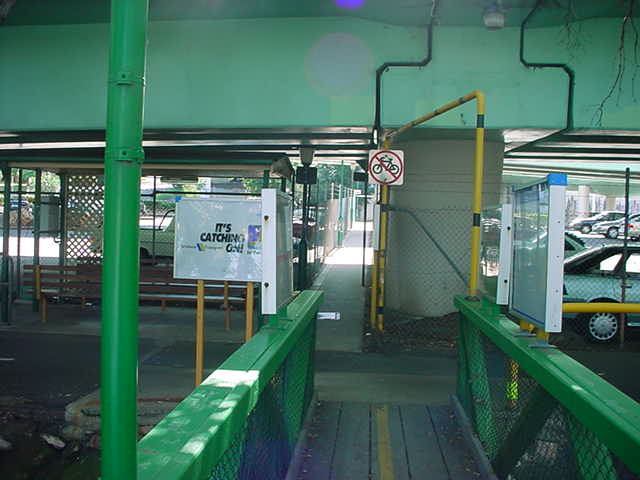 And here comes the bike..... Yipes that was close!!!! These bikes really speed through here..........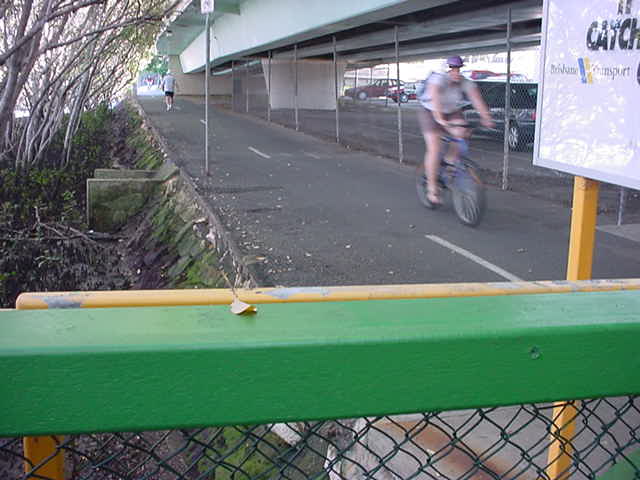 Do you think this sign could have been used to warn people getting off the ferry????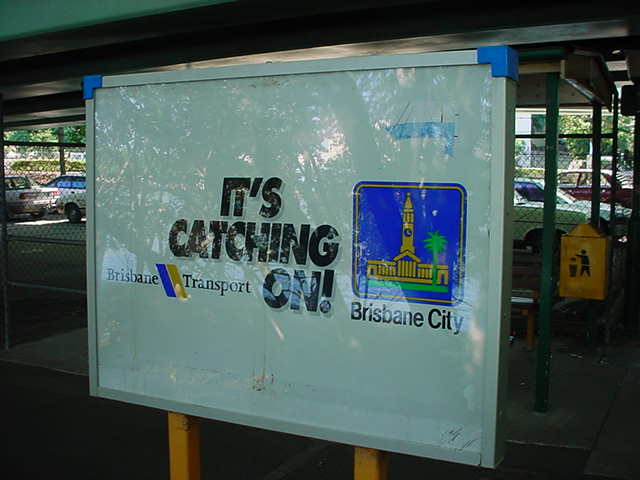 So after a hard day at the books you head down to catch the ferry home. It's very dark under the freeway but this time you have warning. Not the biggest sign in the world and it's nicely high up for the basketball players amongst us....but it is a warning!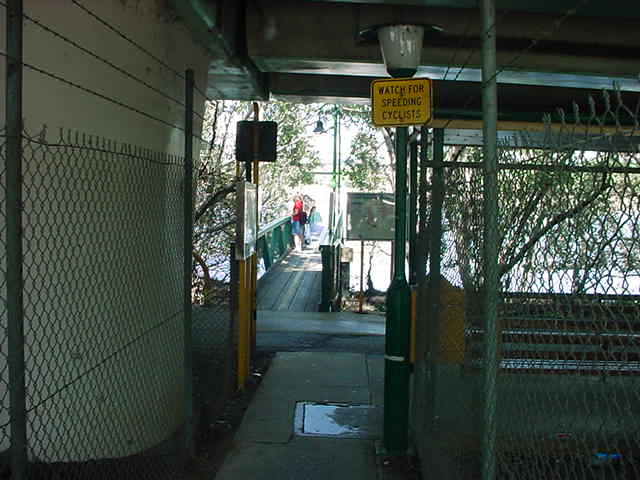 But hold on there's another sign...now that's really at eye height.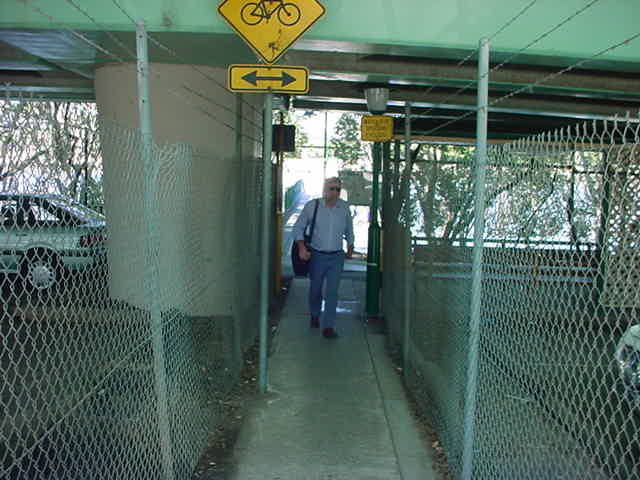 I wrote to the Brisbane City Council in April of this year (2002). I also complained to the QUT. All I want is a safer system for pedestrians, most of whom will be QUT students.
Thanks for taking the time to read this.